Bij de Fysioreflextherapie wordt de behandeling toegespitst op de specifieke klacht van de cliënt .
Oppervlakkige klachtbehandeling
Deze behandeling wordt toegepast bij klachten aan de spieren , botten, huid of gewrichten zoals: (sport)blessures,verzwikkingen, botbreuken, bursitis, RSI, carpal tunnelsyndroom, hielspoor en meer. De voetzones worden behandeld van o.a. de plek zelf, de meridiaan die er langs loopt en zorgt voor aan- en afvoer van de energie op deze plek. Ook wordt de voetzone van het orgaan dat volgens de 5-elementen samenwerkt met het weefsel behandeld en het ruggenmerg segment waaruit dit lichaamsdeel gevormd is.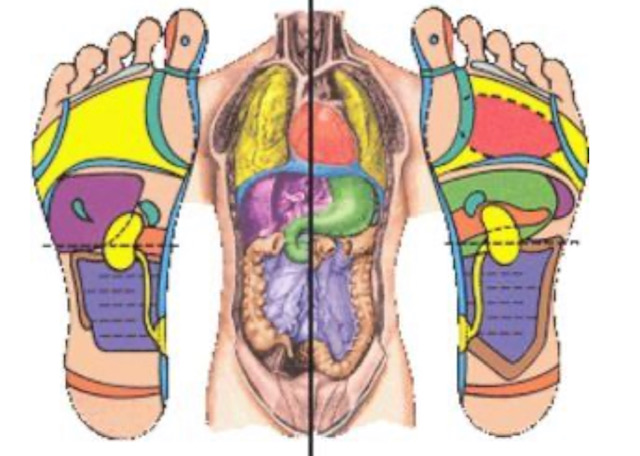 Orgaan klacht/behandeling
Dit kunnen klachten zijn aan een orgaan zelf of klachten aan het lichaam die volgens de 5-elementen een sterke samenhang hebben met het orgaan. Klachten: artrose aan de gewrichten, fibromyalgie, blaasproblemen, maagproblemen, longproblemen, obstipatie en meer… De organen werken samen met elkaar in groepen. Door de voetzones van de organen te behandelen die allen van invloed zijn op het orgaan waarin de energie verstoord is kunnen klachten snel verdwijnen.
Hormoon behandeling
Behandeling van de voetzones van alle hormoonklieren helpt om de hormoonspiegel weer in balans te brengen. Deze behandeling helpt o.a. bij overgangsklachten, acné, menstruatieklachten, klachten m.b.t. de vruchtbaarheid en osteoporose.